BONECO Air Washers
Humidifier Air Washer W200
Humidifies
Humidifies the air with high-efficiency thanks to the innovative evaporator mat

Cleans
Cleans the air of large particles such as pollen and household dust

Dishwasher Safe
Incredibly easy to clean – washing machine and dishwasher safe components

STADLER FORM EVA
A SENSITIVE POWER HUMIDIFIER
We want to improve and enhance the world of air treatment. We therefore develop lovable household appliances with an outstanding design. Our products are easy and intuitive to use and ensure efficient power consumption. New product developments always emerge from a personal need. We want to create elegant and useful roommates that enhance our wellbeing.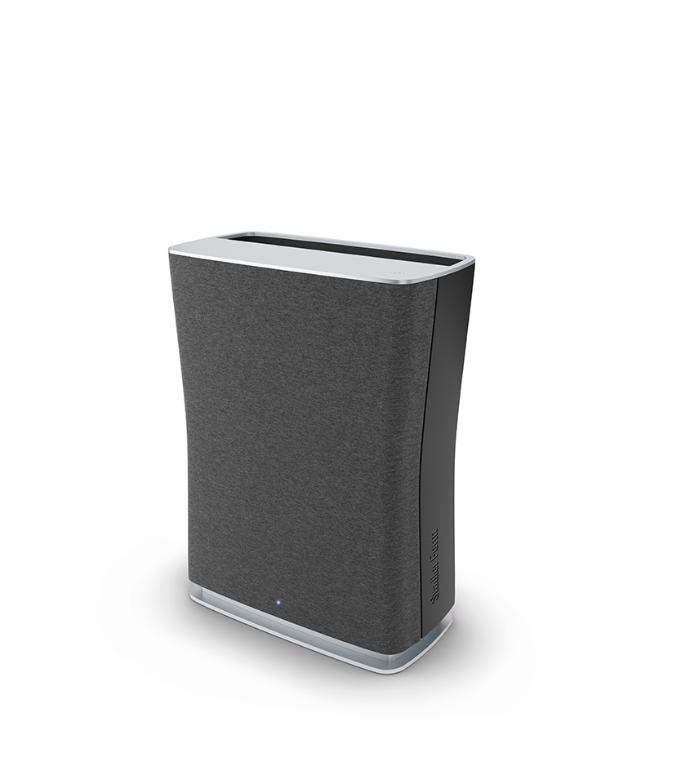 ROGER LITTLE
SENSITIVELY ACHIEVES CLEANER AIR
Filters 99.9% of all influenza A viruses in 60 minutes
Washable pre-filter with hygiene function
Intelligent auto mode adjusts cleaning performance automatically
Roger little – the quiet, efficient air purifier for rooms of up to 33 m2 – filters pollutants and gases, ensuring clean and healthy indoor air.
He continuously measures the quality of the air and immediately detects gaseous pollutants such as unpleasant smells or volatile organic compounds (VOCs). If the air quality deteriorates, the air quality indicator changes colour.
If the intelligent auto mode is also activated, mobile room air purifier Roger little will adjust his cleaning performance automatically to meet current needs. The more polluted the air, the higher his chosen level of performance will be.
Sometimes a small air purifier isn't enough: you need a big purifier for big jobs. That's where the aair 3-in-1 Pro comes in: it's made for rooms 750 ft² and beyond, and built to deal with multiple problems, including coronavirus, at once.
Using state-of-the-art technology, as well as smart learning software, the aair can eliminate more than 99.95% of indoor air pollutants while becoming more efficient and effective over time.
Always connected
Our proprietary software built into every aeris device offers full insight and control over indoor air quality from anywhere in the world. Advanced features even allow aair lite to adapt to your behavior and automatically adjust its settings.
Intelligent
Using IAQ sensor technology, the aair learns to run more effectively and more efficiently over time.
Whisper Quiet
The aair operates at 35dB(a) in night mode, which is comparable to the noise of a quiet whisper. So you sleep comfortably and deeply the whole night.
The Filter
The aair 3-in-1 Pro comes with multiple layers, essentially putting the power of 3 air purifiers in one. The prefilter protects the other 2 layers, filtering out larger pollutants.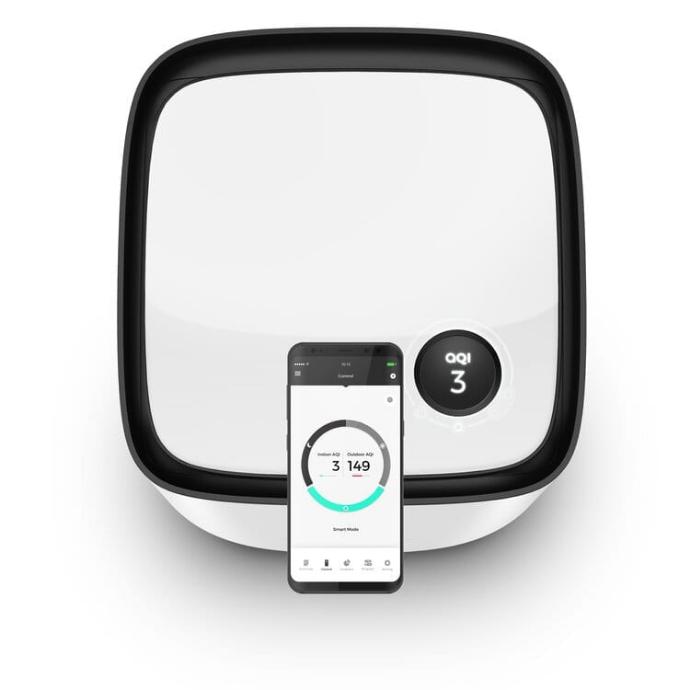 Designed for large rooms
Filters the air at the industry-recommended rate of 5x an hour (or about every 12 minutes) in a 540 ft² room to effectively lower particle levels and maintain a comfortable environment in large living rooms, family rooms & playrooms.
Designed for large rooms
Filters the air at the industry-recommended rate of 5x an hour (or about every 12 minutes) in a 540 ft² room
Consumer Reports recommended
Independently reviewed and recommended by the experts at Consumer Reports
Wirecutter Pick
Independently reviewed by the experts at Wirecutter, the Blue Pure 211+ ranks as one of their top air purifier picks.
Three-part filtration
A fabric pre-filter offers the first layer of protection, catching large particles and extending the life of the primary filter.
Meet the Blue family
Plug and play simplicity - Blue features our signature performance with colorful style – in a lightweight, compact package.
Change color in seconds with customizable pre-filter colors
Place anywhere without losing performance with a 360° air intake
Simple one-button control with particle sensor and Auto mode available on Auto models